Custom Cannabis Packaging
Display your marijuana edible packaging with an intricate
custom design fit for your products.
Get a Quote
Explore popular cannabis packaging
Design well attractive custom cannabis packaging for your products with the help of the expert graphic
designing team of Viveprinting. That will increase your sales by 10 percent.
Custom CBD Oil Packaging
Custom cannabis packaging enhance the way of presentation of cannabis products in the past few years. Viveprinting deals in all kinds of stock & custom cannabis bags & packaging and we make sure that our clients will get these custom cannabis packaging solutions at wholesale rates.
Explore new custom cannabis packaging styles
Explore new custom cannabis packaging and designs styles with Viveprinting. Our team of experts will provide you with new ideas related to the packaging of your product. We have the ability to manufacture all kinds of stock & custom cannabis bags & packaging starting from tuck boxes to window display boxes. You can design your own box for your product with the help of our experts that suits the requirements of your product.
One-stop shop for custom cannabis packaging solutions
Custom Cannabis Packaging & Designs, Custom Cannabis Packaging Solutions
Viveprinting brings the concept of a one-stop shop to the printing and packaging industry. We provide the best custom cannabis packaging solutions to our clients under one roof. We have all the facilities that are required for the manufacturing of perfect custom cannabis packaging & designs for different boxes. These facilities help us to understand the need of our client perfectly and provide him best product under one roof.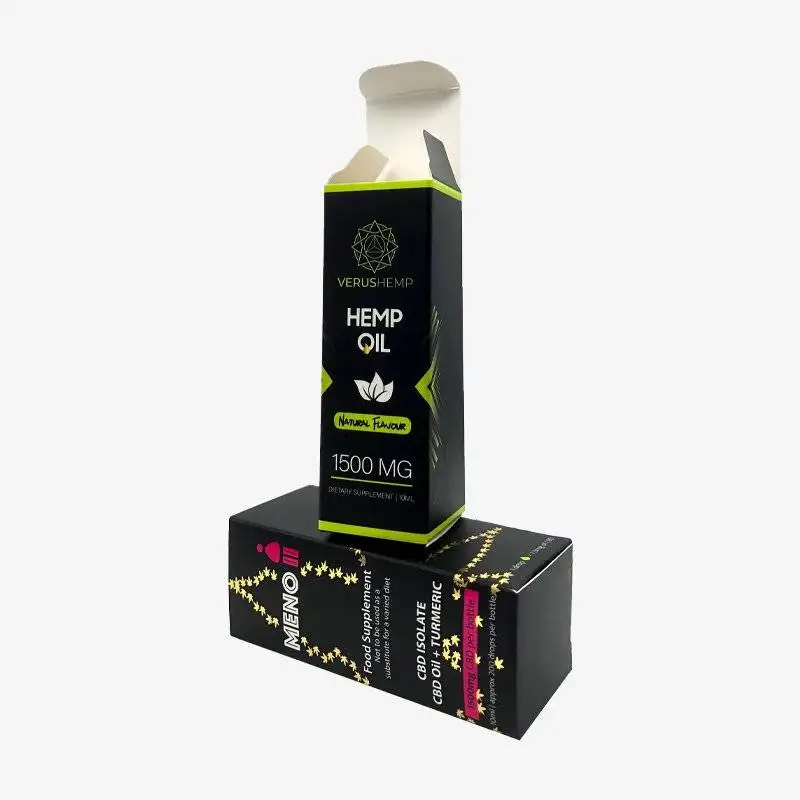 Don't know what box to choose? Our specialists can help!
Material and coating options for custom cannabis packaging & designs boxes
The selection of the material is the most important part of any printing and packaging project. That's why Viveprinting has a team of experts. They will help out our clients in the selection of perfect material and coatings according to their requirements. The selection of material determines the cost of the project and many other factors related to the printing of custom cannabis packaging projects as well. So the selection of material should be perfect and according to the requirement of the product. Here are some material types for reference.
Paperboard Material
Corrugated Material
Rigid Material
Here are some coating options as well that you can use on these materials.
Lamination
Varnish
UV Coating
Design best stock & custom cannabis bags & packaging
The strong design of custom cannabis packaging helps our clients differentiate their products from their competitors. We have a team of expert graphic designers. They will help our clients in developing the best design for custom cannabis packaging solutions. These designs help them to attract more customers and increased their sales.
Box design library
Viveprinting has an online library for our clients. From there they can get inspiration for their custom cannabis packaging & designs box. We have a range of customized design boxes in that library our customers can use any design from there for the packaging of their product as well. Or they can select some particular features from different designs which they want to see in their design. Our experts will develop their boxes accordingly.
Reliable design for branding
Our team goes through proper research and development before developing any design for custom cannabis packaging. Our design will help you to brand your product more effectively in the market.
Maintain freshness
While developing stock & custom cannabis bags & packaging we make sure that it will help the product maintain its taste and freshness till the end.
Personalized packaging
We have all the facilities to manufacture customized and personalized product packaging for our clients. We use the latest machines and technologies for the packaging of products. That's why we can develop any kind of personalized packaging for your product.
Other cannabis packaging options