Dive Into Engaging Custom
Game Packaging & Boxes
Immerse your players in a custom board game
box or card game box that incorporates your
world and rules.
Get a Quote
Explore popular board & card game packaging
Create your own custom board game box, card deck packaging, or video game box
Don't know what box to choose? Our specialists can help!
Custom Game Packaging
The industry of digital and cardboard games is developing these days rapidly. That will increase the demand for custom game packaging as well. These games are a way of having fun and quality time. That's why their packaging should be attractive and according to the requirements of the product—viveprinting deals in all kinds of custom game boxes for our clients in the USA. We ensure that our clients will get these custom card game boxes at reasonable rates. These boxes help companies to keep their products damage free in extreme conditions.
Explore new custom game packaging ideas and styles with Viveprinting
The shapes and styles of digital and cardboard games are different, so they require other custom game packaging. Viveprinting makes it easy for its clients to develop custom game boxes according to the requirement of its product. Our online library has a range of custom board game case styles. The library helps our clients to get inspiration for their product packaging according to its shape. We ensure our clients feel confident while introducing their products in the market. That's why our experts will provide them with new ideas related to their product packaging.
Carefully designed custom card game boxes with instructions
The box design plays a vital role in increasing its sales. The same is the case with custom game packaging. But in the case of custom card game boxes and digital game box packaging, there are some extra elements that a designer has to keep in mind while developing a game box design. The design of game boxes should be alive and attractive, but its design should also help the customers to understand the basics of games. So to accomplish that goal, the instruction related to gameplay should be designed in a perfect place with an easy-to-read font size.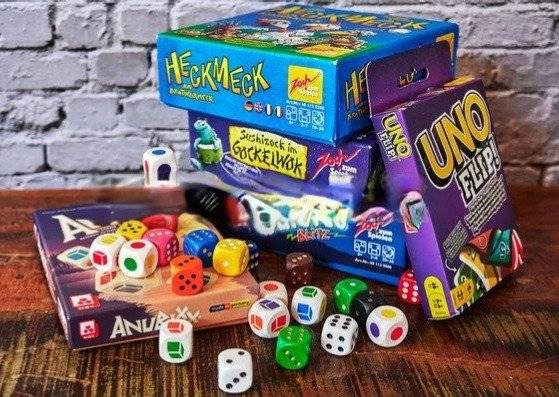 Materials Types that can be used in custom game box preparation
There is a range of materials at Viveprinting that you can use to manufacture your custom board game cases. These materials are available with different qualities and are used in various conditions for custom game packaging. The selection of material for a custom game box depends on the nature of the product and its requirements. That's why we have a team of experts who will guide our clients in selecting material for their product packaging according to its requirement and company budget. They will go through all the requirements and then come up with the best suitable option for the packaging of your product. Here are some examples of materials that you can use for the manufacturing of custom game packaging.
Rigid Material
Paperboard Material
Corrugated Material
Latest and high-quality printing for custom board game cases
The perfect printing of a custom card game box compliment its box design and help our clients in attracting more customers. Viveprinting never compromises the quality of our custom game packaging printing. That's why we use a combination of the latest machines and high-quality printing ink to print custom board game cases.
Other game packaging options