Custom Presentation Packaging Boxes
Boost up the look and brand impression of your company
with state-of-the-art custom presentation packaging
designs by Viveprinting.
Get a Quote
Explore popular presentation packaging
Don't know what box to choose? Our specialists can help!
Custom Presentation Packaging
Business promotion is the need of the hour to aware people of its presence in the market. How would you like to inform people about your business products and services? You will look for innovative and unique ways to do it. You would love to inspire your customers while telling them about your business activities. Adoption of new marketing techniques will help you in this regard.
Enhancing the presentation abilities of your products is one way to promote them efficiently. Now the question arises, how can you enhance your product presentation? It can be achieved by packing them distinctively. Use packaging boxes with eye-catching designs and styles. Custom presentation packaging boxes are specially designed for this purpose. These boxes are used by businesses to showcase their products innovatively in front of their customers.
These boxes are designed for different purposes. They can be used during the promotional campaigns of products to make their presentation alluring for the onlookers or you can use them to give a luxurious look to your products they can also be used by businesses to send gifts to their loyal customers. Therefore, these multiuse boxes can be designed according to their usage. We offer our customers some great-looking presentation boxes with innovative styles and looks.
What are the benefits of getting presentation box printing services from Viveprinting? We offer our customers an opportunity to take part in the design process of these boxes. You can share your design ideas with our experts. They will give a real face to your visualized box ideas. These boxes are usually designed with rigid material. This material makes the look of the boxes highly attractive and eye-catching for the onlookers. We are also offering different types of add-ons which further enhance the beauty of these boxes.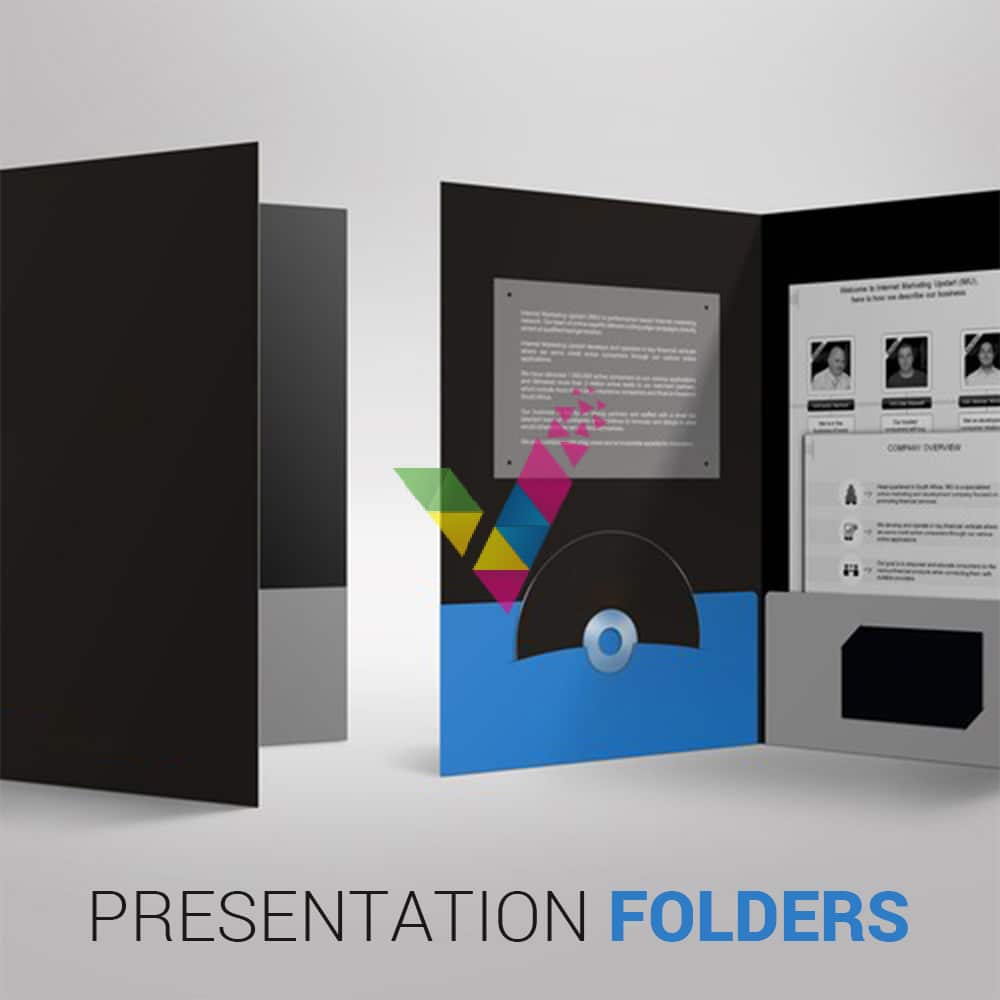 What Kind of Custom Presentation Packaging Boxes You Can Expect from Us?  
The packaging box design and style are highly dependent on the nature of the product that is going to be packed in it. Therefore, it is important to understand the packaging needs of a product first before starts designing its box. We provide all the guidance to our clients through our professional and highly skilled persons. They will suggest different things at every stage of designing process of these packaging boxes. This will help you in getting the required product without wasting your time and money.
Some important features that you need to cater to while designing any kind of presentation box are.
       

It should be durable and strong enough to keep the enclosed product safe till it reached the customer's hand.

       

It should be styled in a way that brings convenience to the users.

       

The box should be easily recognizable to the customers. It means customers should recognize the brand name easily when they see the box.

       

Custom presentation packaging boxes are normally used as promotional tools. Therefore, they should be equipped with some eye-catching add-ons for beautification purposes.
Which Styles of Custom Presentation Boxes We Are Delivering to Our Valuable Clients?
A unique style of a box brings charm to the packaging style. Try to innovate something new when you are promoting your business products or services. People do get bored when seeing things happening in the same way. When they see any brand doing something new, they get attracted to it. This is why brands adopt new packaging designs and styles to inspire customers. This helps in increasing their product sale by increasing the number of customers interacting with it.
Some special designs of custom presentation packaging boxes that we are developing for our customers are mentioned below.
Die Cut Window Boxes with Inserts:
The die-cut boxes are exclusively designed to give a luxurious look to the products. These boxes can be designed in different shapes and sizes according to the product packaging needs. Usually, we use rigid materials in their making. It is a very strong material by nature. It holds the shape of a box perfectly. Adding inserts in them further enhances their utility and presentation ability.
Cardboard or corrugated cardboard inserts with die-cut cavities similar to the product shape and size are used in them. When products are placed in these die-cut cavities, they start giving a great mesmerizing look. This look influences buying decisions of the customers hugely.
Drawer Boxes: 
It is another amazing presentation box design. The product packed in them gives a precious look to the viewers. these boxes are usually designed in two separate structures. The main structure comprises a container. It possesses the enclosed product. You can add a foamy sheet or cardboard sheet inserts in it. These die-cut inserts with product shape and size cavities help in fixing the product properly in this container.
The second structure of this box comprises a sleeve or a cover. It can be styled in different ways as well. A die-cut window can be created in them. This window lets the viewers have a little glance at the enclosed product. It stimulates the emotions of the viewers so much that they get forced to buy it. You can also print these box covers with customized artwork. They will give them an enticing look.
Custom Presentation Packaging Boxes with Magnetic Closure:
This style is utilized by manufacturers to give their products a precious look. These boxes are designed with rigid material. These boxes come to have a container with an attached lid. The main compartment of the box comes with different sorts of inserts in which the product is placed. The lid covers this container and closes the box by attaching it with a magnetic closure feature. A little flick of a finger can be used to open this magnetic closure lid. This amazing feature makes these presentation boxes extremely loveable.
Get Customized Artwork printed on your Custom Presentation Boxes:  
What gives a packaging box a loveable look? It is the printing of boxes with appealing artwork. We offer our customers to get their presentation boxes printed with customized artwork. They can add any features to the designs of their choice.
We use high-tech printing technologies to get their printing process done.
       

Digital printing

       

Screen printing

       

UV printing

       

Flexography
With these printing techniques, you can choose from different addons as well to enhance the look of your printed artwork like embossing, debossing, and laminations.
Choose Viveprinting:
Contact us today for more details. Our experts are available for your guidance 24/7. If you have any queries related to designing your custom presentation packaging boxes, you can call us, email us, or chat with our consultants. They will guide you regarding all your queries. Get high-quality presentation boxes wholesale designs from Viveprinting at economical prices. We provide a wide range of products like custom cosmetics packaging, custom beverage packaging, and many others.
Other Presentation packaging options