Glimpse Through Custom
Window Cut Boxes
We provide reliable and sturdy window box designs
and die-cut packaging to give your customers
a glimpse of your products inside
Get a Quote
Explore popular window cut packaging
Our window designs can come in many shapes and sizes as well, it all depends on
how you want to showcase your product and make it stand out.
Custom printed window boxes
Customer priorities are changed over time. There was a time when customers focus more on the brand name and its market worth. No doubt, product quality always remains the concern of the customers. They want high-quality products and do not want to compromise on them at any cost. Over time, customer behaviors are changed. Nowadays, they do not care much about the brand name. This is due to the increase in the competition levels in the market. There are a lot of different brands producing the same type of products. Therefore, quality or brand name is no more an issue for buyers.
Now, they look for a product that brings convenience to them in different ways like in its usage, its packaging quality, and another same kind of features. They especially like to buy a product whose packaging style convinces them to buy it. In this scenario, custom window packaging solutions are highly in demand from manufacturers.
These boxes allow the buyers to check the features of an enclosed product before they make a buying decision in its favor. For example, if a product is packed in customized window box packaging, it allows the buyers to check its size, color, and shape before buying it. This helps them in making the right buying decision. With that, these little glimpses of a product through the box window stimulate their emotions to such an extent that they get forced to buy it.
These tempting and appealing sights of a product through a packaging box window help in increasing the sale of a product. Therefore, modern-day manufacturers are highly motivated in adopting these boxes.
What to expect from Viveprinting? We are offering many types of boxes to our clients. Custom window boxes are among them. We build them with different stocks in a variety of sizes and styles. This provides our customers with a wide range of options in getting their product packaging. We use high-tech printing technologies to print customized artwork. This improves their look and appearance extremely. Our cost-effective wholesale printed window packaging boxes provide a distinctive way for the brands to present their products in front of customers.            
Don't know what box to choose? Our specialists can help!
Style Your Custom Window Packaging in Striking Ways:
The use of high-tech technologies and designing methods allow Viveprinting to give packaging boxes a striking and tempting look. We prefer our clients to discuss their product packaging requirements with our experts first and then start designing their product packaging boxes. Our experts are highly experienced and know the modern-day packaging trends very well. They will give you their wise opinion on designing them efficiently.
Especially, window packaging boxes have many aspects to design with care. Our designers will guide you through their design process and features. You can choose the box features of your choice to give your packaging boxes a desired look.
How can you give your custom window packaging an attractive look? Some features are defined below.
       

The use of flexible building materials in the making of window boxes allows you to add different beautification features to their designs easily.

       

We use die-cut technologies to create these boxes. This advanced technology allows designers to cut materials in any shape and style easily. This helps in creating the windows of the boxes in any shape and style. The look of the custom window packaging boxes is highly dependent on the shape and style of the window.

       

The window of the boxes can be created in any shape. It can be in the brand's logo or name shape, in any geometrical shape, or any other desired shape.

       

Another important aspect of their design is their whole box design and style. Custom window packaging boxes can be created in tray style, lid style, or simple cube or rectangular shapes with windows in them. Manufacturers can alter the shape and style of the boxes according to their wishes.   

       

The printing of window box packaging with innovative and attractive artwork further enhances their beauty. We use modern-day printing methods to print them in eye-catching ways.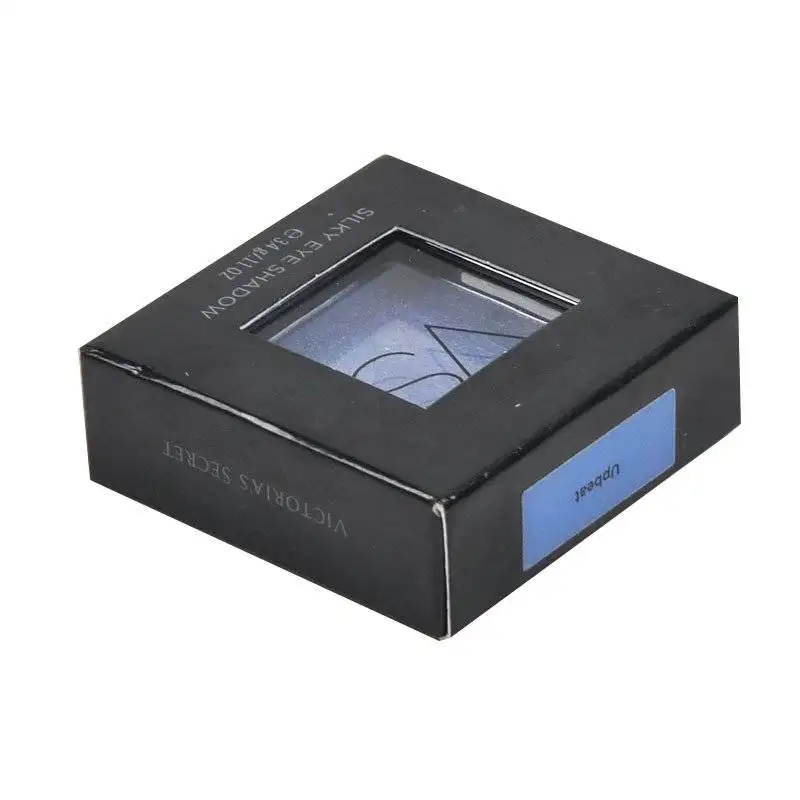 Custom Window Packaging – An Inspiring Packaging Solution:
A packaging box is mostly designed to protect the enclosed product. Their durability and sturdiness are the main features of concern while their design. Over time, this concept is changed due to changes in customers buying behaviors. Today's customers get inspired by product packaging designs and change their buying decisions according to them.
This has forced manufacturers to adopt new and novel ways to pack their products. For this purpose, they need to use such stocks that comes with flexible and supple customization features. As they will allow them to design some amazing shapes and styles of boxes conveniently. When customers walk through the aisles of a store, they find many products of the same type and quality placed on its shelves.
Now, what is the thing that inspires them to buy a specific product from them? One of the inspiring factors behind their buying decision is the product packaging design, style, and look. A product packed in an attractive packaging box wins the heart of modern-day customers and they will prefer it to buy over other same products placed on the shelves. At this point, the die-cut window boxes play a vital role in giving the packaging boxes an alluring and inspiring look. They come with some extraordinary eye-catching features that amaze the customers and motivate them to buy a product packed in them.
Durability With Cost-Effectiveness Is a Major Need:
The building material used in the making of a packaging box defines its durability and sturdiness. We offer our clients custom window packaging in a variety of different stocks. The use of cardboard and corrugated cardboard materials is highly advised in making them. There are two main reasons behind it. One, they are durable and sturdy by nature. Second, they are highly cost-effective stocks. Both these features make these materials the first choice of most manufacturers to design window boxes.
With that, you can also go with rigid stock to design them. It is an expensive material but is more durable in comparison to cardboard and corrugated cardboard materials. It is mostly used to design custom window gift boxes to give them luxurious look. Similarly, you can also use Kraft paperboard material and cardstock material as well for their design. They are cheap materials but less durable in comparison to cardboard.
Customer Support:
We at Viveprinting believe in delivering our best to the customers. We aim to deliver long-term relationships with our clients. Therefore, we always try to produce high-quality products at cost-effective prices. Our custom window packaging solutions are highly in demand from customers due to their high-quality and less cost. With that, you can also go through the list of other available products on our website like custom retail packaging, custom food packaging, and many others. Reach our customer support team members through calls, email, and chat to place your orders. They are available for your help and support 24/7.
Other window packaging options