Glimpse Through Custom
Window Cut Boxes
We provide reliable and sturdy window box designs
and die-cut packaging to give your customers
a glimpse of your products inside
Get a Quote
Explore popular window cut packaging
Our window designs can come in many shapes and sizes as well, it all depends on
how you want to showcase your product and make it stand out.
Custom printed window boxes
Use packaging of your product to attract customers, or design a box with a window to give them the complete picture of your product. We can produce durable and attractive custom window packaging, such as windowed cookie boxes and windowed gift boxes, with custom designs for your brand. Window designs also come in all shapes and sizes, so you can decide how you want your products to look and stand out.
Display your products in custom window packaging
With custom window packaging, the product becomes part of the packaging design and experience. What aspects of the product would be attractive? These are all important questions that make up a Custom printed window boxes. With our team of designers and product experts, we can help you develop Custom Window Cut-Out Packaging & Boxes with neat cuts, tear-resistant materials, and beautiful, eye-catching product windows.
custom window packaging in Various Designs
The design of custom product packaging is the most important factor in making a product attractive. Customers don't like standard packaging. They expect something unique and holistic from a flower box. Therefore, packaging is the best way to make a product loved by customers. Window packaging has been particularly successful in grocery stores, bakeries, cosmetic stores, and fast-food restaurants.
Viveprinting offers custom window packaging, usually in vertical shapes and styles. The transparent windows in these boxes are small. However, they are ideal for giving women a perfect view of the color and length. So it's definitely ideal. There is also a selection of various household items. The soap box in the window is also a good helper for long-term branding. Pocket items also enhance beauty tenfold when combined with the look of Window Packaging Boxes ideas. The result is a variety of out-of-the-ordinary styles and designs that are at the heart of Viveprinting's philosophy.
Don't know what box to choose? Our specialists can help!
Extensive design possibilities
Design plays a vital role in enhancing the aesthetics of a product. An attractive design can play an important role in winning the market. Now, customers don't like ordinary packaging shapes. They want originality. They wanted something different and more comprehensive from their flower box. That's why Custom printed window boxes are the most effective way to entice people to buy your products. Custom Window Cut-Out Packaging & Boxes are very popular in supermarkets, bakeries, cosmetics and fast food products.
Viveprinting offers a unique vertical design and style of Window Packaging Boxes ideas. The boxes are made of slightly translucent glass. However, it is ideal for women who want to get a glimpse of their makeup products.
Durable raw materials for custom window packaging
When it comes to the quality of packaging materials, there are no compromises when it comes to raw materials. Plastics and polyethylene-based materials were yesterday's news. The world is moving towards greener packaging systems, and BiblePrint is no exception. We use raw materials like kraft paper and cardboard to make these flower boxes. Since these are deluxe boxes, expect the quality of the raw materials to be higher. This is because luxury products require more protection. Therefore, we use corrugated cardboard plus proper lamination and embossing to produce custom printed boxes.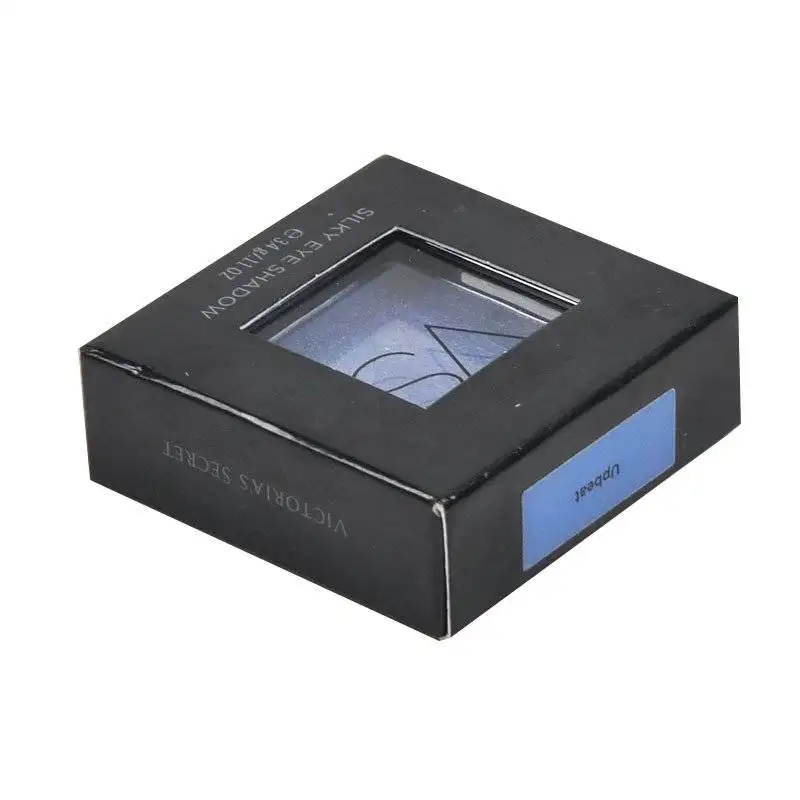 Other window packaging options