Custom Wine Boxes made for
premium wine experience
Give exceptional unboxing experience to your customers
with custom printed Wine boxes.
Get a Quote
Explore popular wine packaging
Viveprinting provides premium custom wine boxes made with the finest quality materials for your wine bottles as well as wine glasses.
Our sophistication packaging designs and detailing will surely enhance your unboxing experience.
Don't know what box to choose? Our specialists can help!
Custom Wine Packaging
In recent years, wine brands have grown significantly in e-commerce. This has led to the need for efficient direct-to-consumer custom wine packaging, rather than just getting the bottle from point A to point B. Viveprinting is also a solution for inventory control, low setup costs, and economic order quantities, helping you control costs and simplify business operations.
Distinctive custom wine packaging
Wine bottles are designed to stand out on the shelf. We can help you print eye-catching graphics to catch the eye of consumers, both in terms of product aesthetics and sustainability. Portable and reusable bottles meet consumer demand for convenient and sustainable packaging on the go. They're also light and durable, making them ideal for use at home, on the road, at events, and entertaining.
High-quality custom wine packaging
Match your elegant wines with a luxurious box that exudes a high-quality presence and grabs the attention of your clients. From unique box designs to special finishes, we can put the finishing touches on your wine boxes to create custom wine packaging that stands out from the competition.
We are regularly developing new boxes and are ready to shape the future of Extravagant custom wine boxes & packaging with you. In recent years, there has been a growing market for premium wine packaging and wine trays, sturdy and luxurious when buying wine as a gift. This packaging reflects its style and speaks to the premium proposition within it.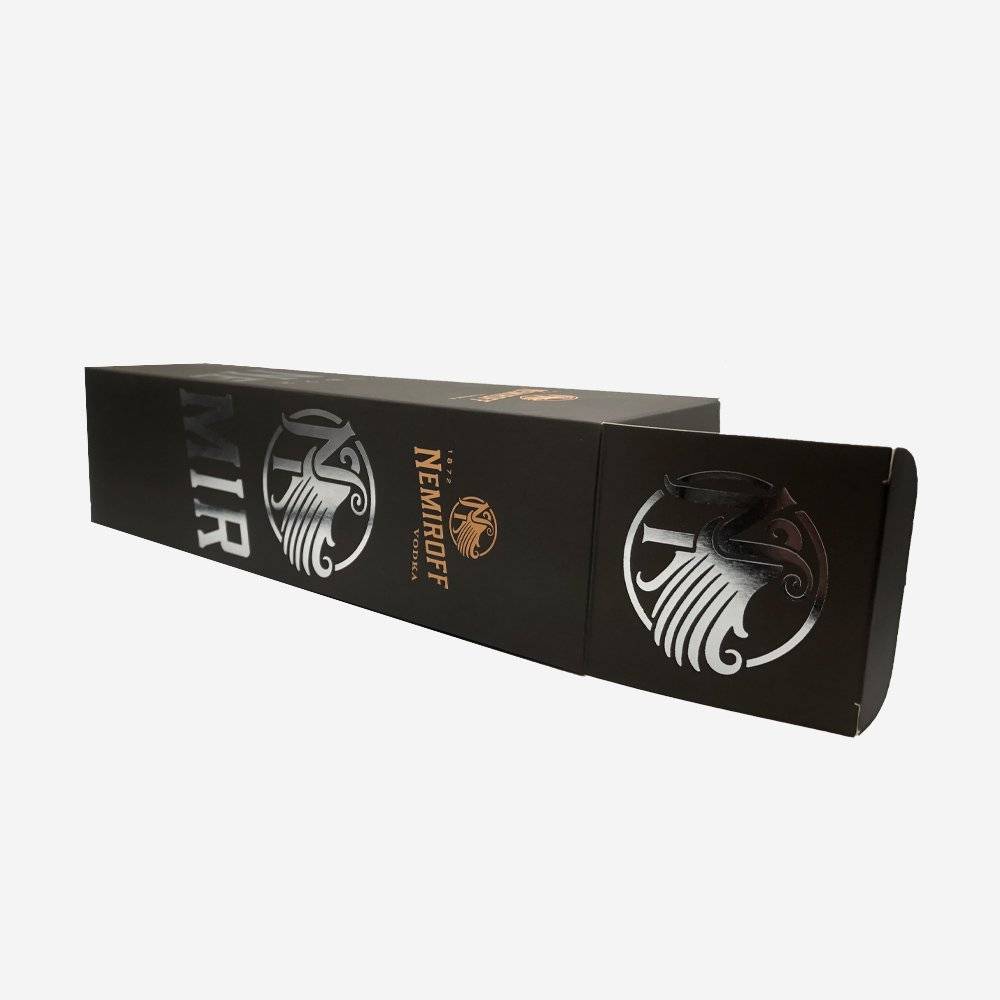 Market your wine brand in unique, Custom Printed Wine Boxes.
In today's competitive marketplace, getting your brand recognized in the marketplace is critical, especially when it comes to wine branding. There are many companies selling wine, but what separates you from them is your extravagant custom wine boxes & packaging. Yes, Custom Printed Wine Boxes can help your brand become unique and attractive. And we're here to offer unique packaging that can grab the attention of these wine lovers in one fell swoop.
Custom wine boxes are a great way to market your brand and get double the response from your customers. The boxes are manufactured using high-quality packaging materials, which you can choose from yourself. The manufacturing process also uses CMYK/PMS printing technology. Not only do these Wine Boxes Custom Engraved to make your bottles look unique, but they also keep them safe for as long as possible.
Hundreds of custom options to add
Our premium Custom Printed Wine Boxes are not only durable and functional but also beautiful. For example, whether you want to make your guests smile at a party or impress your loved ones, there are plenty of options to choose from. For example, Wine Boxes Custom Engraved can be made more impressive than standard boxes with a variety of customization options, Viveprinting can provide silver/gold foil, matt/gloss finish, UV speckle, water-based paint, window grilles, die-cuts, and more, with several Hundreds of machining options. With these exclusive add-on options, you can create your own unique and attractive wine box. Just let us know the size, style, design, and theme type of your box. We promise to bring you the best.
Other wine packaging options